Doctor helps, nature heals. This saying is absolutely correct when Altsberglotion Eczema and Psoriasis Cream is on question. We are introducing to you pure natural product with unique secret formula which successfully removes inflammatory process on skin. It owns very strong anti inflammatory, antibacterial effect. It's effect, we can freely say, is magical. It is extremely efficient in healing Eczema (dermatitis, which is manifested by redness, itching and dandruff on skin), it is also very efficient in take care of Psoriasis where only after one month of using comes to drastic changes and retreat of sick skin lesions. Acne (puberty rose drops), Skin ulcer, Insect bites, Athletes foot(fungal diseases), are just some of indications which cream for psoriasis and eczema removes very efficient. It is also very effective in take care of frostbites, because its reinforcements of blood circulation, so it is also good for preventive use when some activities are related with low temperatures, like hikers, hunters, nature lovers etc.
Read more below:
How does Eczema and Psoriasis cream works, and What is made of?
Cream works very beneficial and calming on damaged skin lesions thanks to extraordinary combination of only active natural ingredients. With careful selection of various mountain herbs we get a powerful, unique, secret formula for very efficient take care of numerous skin diseases and conditions. The main ingredient of cream for psoriasis and eczema is Ichtyol, black, thick substance with savor smell. Ichtyol is sulfonate material of oil shale. It is obtained by the distillation of bituminous and the main site is in Tyrol. That bituminous substance is rich in fossil remains of fish and because of that Ichtyol contains large amounts of sulfur, phosphorus, as well as fish oil. From other active ingredients we have to mention Evening primrose Extract (Oenothera Biennis) which is ideal for treating acne and rose drops and also St.Jonh's wort (Hypericum Perforatum) which effects on regeneration and inflammatory processes on skin. Synergy of mentioned active ingredients gives this cream very strong magical effect against inflammatory processes on skin. Psoriasis, Acne, Ulcers, Athletic foot, fungal diseases on foots and fingers they disappear rapidly and your skin gets healthy and nice pretty look. Therefore, this cream is absolutely natural and in it there is no Corticosteroids nor pesticides or some other aggressive and harmful ingredient.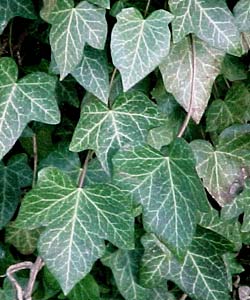 Which are the advantages in comparison with other products and methods?
First and very important fact is that the cream for psoriasis and eczema does not have corticosteroids or any other harmful ingredient.
Therefore, this cream is absolutely safe and can be used on babies from 6 months old of course by following the instructions. It really fast absorbs, by eliminating pain and itch.
Before and two weeks after:

How to use this cream, what are the instructions and how long does the treatment lasts?
You apply the cream once or two times per a day, in the morning and in the evening in a thin layer, nicely rubbing. After the applying it is not recommended to put anything of unnatural materials on the affected area. You can only cover the places with a gauze or cotton clothes.
In the beginning of the treatment you should apply the cream on small surfaces of skin, and when we say that we mean not more than 3% of all skin surface.
How can we know how much is 3% of the skin?

The surface of your palm is 1% of our skin. Therefore the surface of three palms is maximum surface on which we can apply the cream in the beginning of the treatment. Follow the reactions, and if in 5-7 days from the beginning of the treatment there is no allergic reactions in the form of strong redness, burning or itching, then you can gradually increase the treated surface. A recommendation from dermatologist is that while the treatment you also apply on your skin Panthenol cream because of the moisturizing of skin. So, in the morning and in the evening applying our cream and during the day Panthenol cream. For showering and keeping you hygiene use only soaps and shampoos for babies.

The last of the treatment is at least 20 days. The maximum using of the cream is 3 months and after that you have to make a break.
Pay attention to nutrition, avoid fatty and spicy food, meat products as sausage, salami, pate, etc. Then, avoid alcohol, cigarettes. Eat healthier, make sure your diet is based on fresh fruits and vegetables, eat fish, chicken and lean beef and veal. Drink plenty of water, be active and the results will not disappoint you.
Does it comes to relapse after the treatment?
Certain skin diseases such as psoriasis and eczema are very complicated and unpredictable skin diseases. Our tests have shown that two persons of the same sex with almost the same blood count completely react differently to treatment. To some psoriasis pulled all the way and a few years will not be refunded, to some improvement had a lesser extent, but what is evident is that the cream works. The best results were accomplished in healing all kinds of eczema, rosacee, psoriasis, acne, ulcers, fungal diseases, and also numerous skin changes. Relapsing is tightly connected with the effect of external sources. When we say that we mean effect of numerous chemicals on our skin. Soaps, shampoos, dusts for clothes and dishes, touch with some technical chemicals etc.
What is important to know and on what we should pay attention?
The cream is not a cosmetic product and with it you must only treat affected areas.
Prior to the use, of adverse reactions to the product consult your doctor or pharmacist.
The use of preparations containing Ihtyol in certain individuals can cause mild skin irritation. In that case stop using it and ask a dermatologist for advice.
Due to the presence of the active ingredient in the product-Salicylic acid is not advisable to treat large skin areas, and in this case it is recommended to partially nurse that areas.
Follow your skin reaction to the cream. If you notice allergic reactions in the form of strong redness, irritation or itching immediately discontinue treatment. In this case, contact us and we will refund your purchase in full.
Other notes:
Shelf life-12 months.
For external use only, according to the enclosed instructions.
Store the Cream in a dark, dry place away from children.
Packing: 60 ml
 
Price = 33,99$
Worldwide FREE SHIPPING ! Buying with any kinds of credit cards or PayPal.
Delivery time: 12-14 working days.